Blog entry
Posted April 26, 2022
Impact Personal Portraits of Activism, edited stories by Michelle Duster and Trina Sotira has won another award. Erin Goseer Mitchell wrote a story included in this book.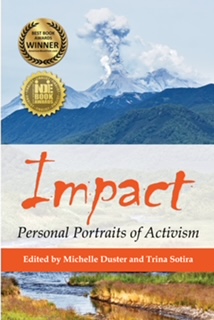 We also offer everyone the opportunity to purchase copies of the book with the new cover at a discounted rate of
For US addresses - $13.00 for each book which includes shipping and handling
For non-US addresses - $13.00 for each book + $15 for shipping and handling
We will take orders for the books until May 31st and mail all books within the first two weeks of June.
Posted March 20, 2022
Born Colored and From Black to Colored are now carried globally in over 64 public libraries, universities, and colleges.
Posted February 20, 2017
Retired school teacher Erin Goseer Mitchell, 81, has written her second book of memoirs, which explores her migration from Georgia to Chicago, as a young educator and newlywed.